Welcome!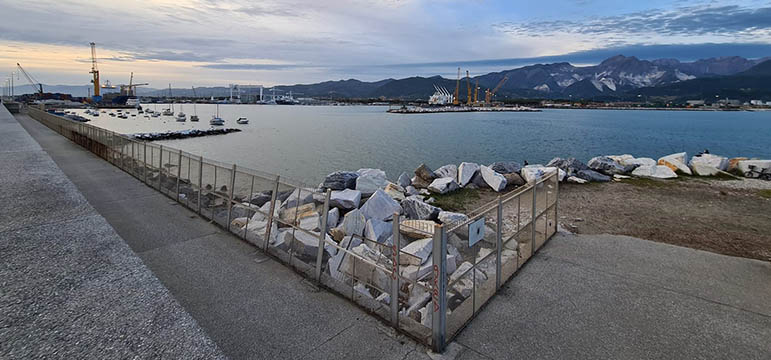 We provide assistance to ships during porting on behalf of ship owners. We take care of issuing or renewing ship documents and documentation for the embarkation and disembarkation of seafarers and medical assistance. We assist with the loading and unloading of goods of all kinds, including on-board supplies. We take care of the customs formalities necessary for the embarkation and transit of goods on national territory.
---
Shipping of goods
Our personnel provide a wide range of support services for loading and unloading cargo at all ports in Italy and the Mediterranean area, mainly at the Marina di Carrara terminal. We offer cargo handling, third party operations, loading and unloading services, container filling and emptying, container unloading, warehouse staffing, cross-dock, crane and forklift operations, loading and unloading of rail wagons, etc. No matter how many people are needed to get the job done, we make sure that our customers get the best value for their freight handling budget. Our experience and highly motivated freight handlers ensure this, offering minimal risk and increased productivity. For all the complex materials handling operations we carry out every day, we probably offer the best value for money to our customers.
---
Land transport
Our team specialises in providing a variety of land transport and onward transportation solutions for your shipments, creating a smooth link between the various modes of transport for your goods in arrival or transit. We provide rail and road transport for your goods in transit through the Port of Marina di Carrara, including support services for loading and unloading. Our freight services involve moving goods using multiple modes of transport (rail, road and sea) without any handling of the cargo itself, thus reducing incremental losses and damage to the cargo while allowing for a faster transit time. We have an extensive network of transporters working with us and a team of well-trained personnel who ensure that your cargo is delivered on time, every time. Our insistence on high quality and safety standards in transportation allows us to maintain fast delivery times at very competitive rates.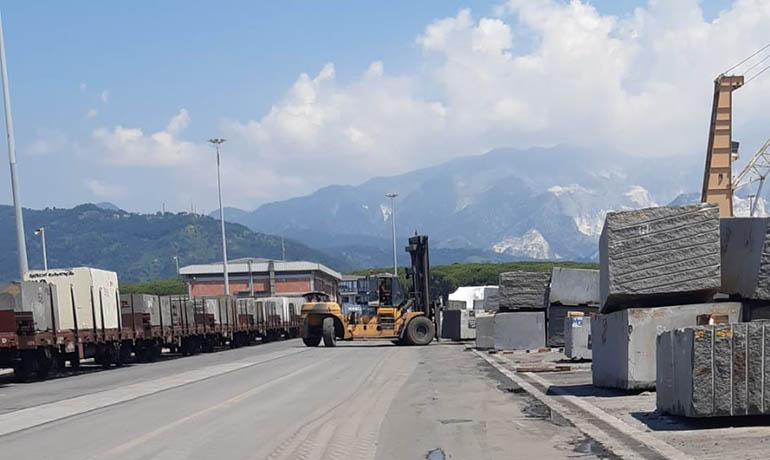 ---
Bulk and container loading
We offer a wide range of services for all your industrial and export packaging needs. From packing for export to loading containers for road, rail and sea transport, our team can provide a fast and professional service for all your container loading needs. In addition to containerising your cargo, we ensure that your material is fully documented so that it is acceptable at all ports of call. We understand that maritime shipping is not just about product storage and packaging: proper loading and bracing of containers is essential for safe delivery. Spintership specialises in blocking and bracing, so that empty spaces are filled to maintain proper weight distribution. This helps prevent cargo from damaging doors and walls during transport. Our containerisation services will minimise transport costs and potential difficulties in unloading at destination, helping to eliminate cargo shifting complaints and avoid rejection at port or rail, thus avoiding the expense of double handling. Regardless of the size or shape of your cargo, Spintership will always find you the most convenient way to load or unload your goods. Our containerisation services include the loading and unloading of containers and the filling and emptying of containers.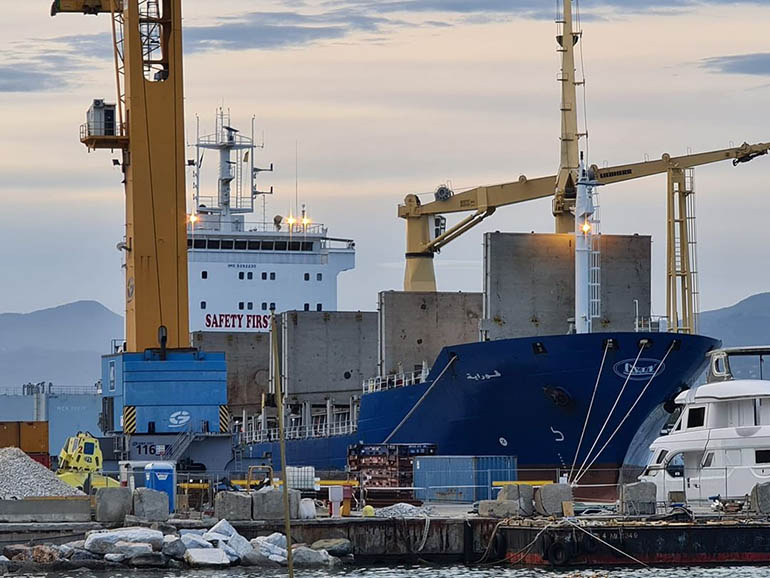 ---
Logistics
If you are in charge of importing or exporting shipments for a project, whether in Italy or anywhere else in the world, my office is your specialist for secure deliveries. Our experts will organise all your logistics needs, whether you want to deliver goods for an important project, transport large equipment to a client or import capital goods for your production unit. We can move large shipments safely and on budget and also coordinate the delivery of goods from offshore suppliers to meet your construction programme. We are experienced in providing solutions tailored to project requirements and the ability to create shipping schedules that minimise transport costs and maximise safe handling during transit. Our goal is to provide project logistics solutions that help you meet your customers' obligations, on time, every time. From the shipment of an entire assembly plant to the delivery of prefabricated piecemeal structures, we can provide everything to customers involved in the construction of industrial projects. We offer an integrated approach to planning, preparing and executing the movement of large shipments over long distances to meet our customers' delivery schedules.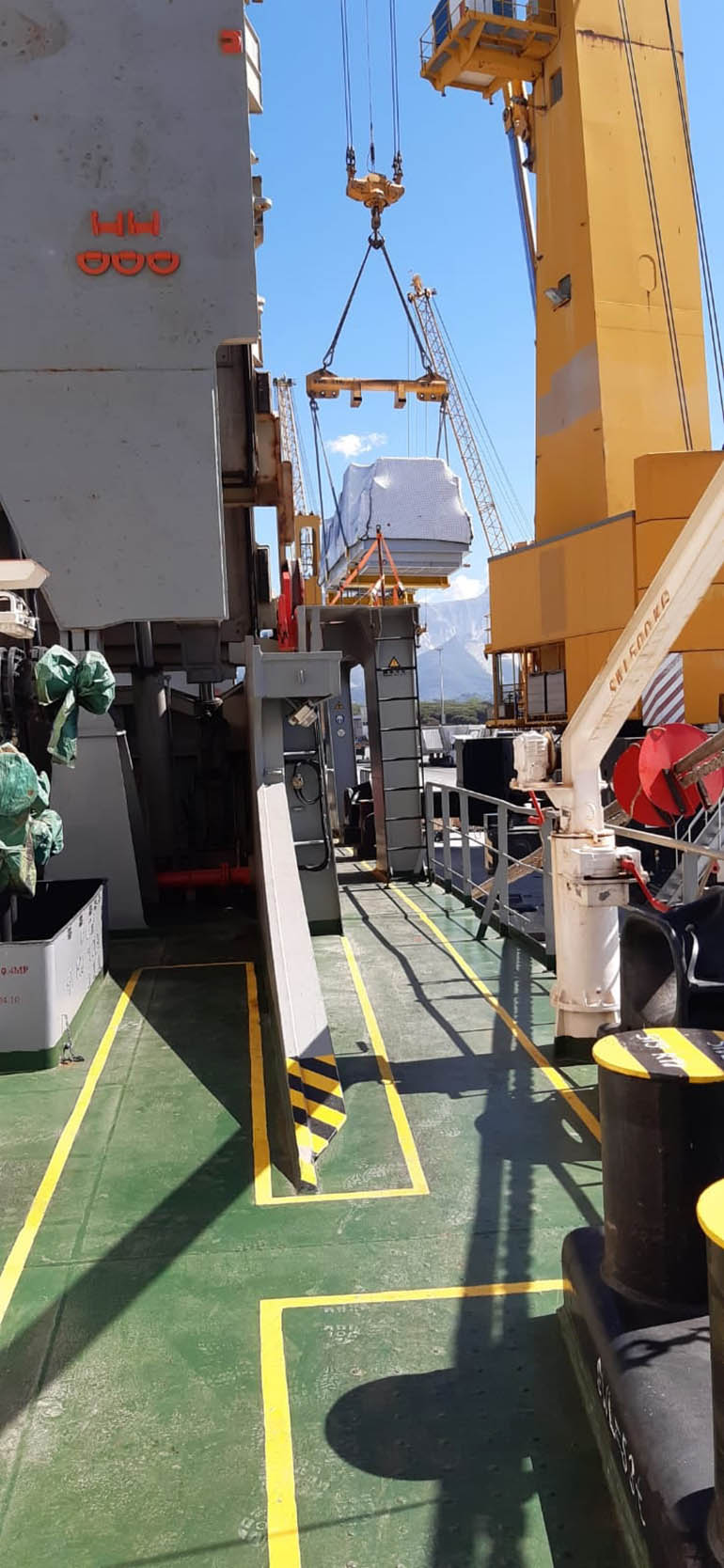 ---
Assistance to yachts
We provide support to yachts both for the embarkation and disembarkation of seafarers and passengers, with transfer to the hotel or airport, as well as for the collection and delivery of spare parts, parcels and crew correspondence. We also take care of customs and replenishment operations. We operate in the major docking ports and are in contact with the main shipyards.
---
Mission
We act as agents in the port of Marina di Carrara and other Italian ports. We are agents for an Egyptian charterer for cargoes in the hold, mainly from the port of Marina di Carrara to ports in the Mediterranean area, mainly to Egypt. As agents we also operate on ships calling at Marina di Carrara to unload blocks of granite from South Africa, Mozambique and Brazil, exclusively for an important German client. We also receive ships for the loading of plants from some general agents calling at Marina di Carrara. We also handle shipments by train, especially granite blocks bound for the Verona area. We carry out import and export operations, handling all customs formalities. We are planning to expand our range of action, offering among our services also transport by container, aimed at both existing customers and potential new customers, offering them competitive rates. We are therefore looking for a partner with an established position in container handling so that we can integrate all our services and offer our customers a complete package for their shipments.
Gallery